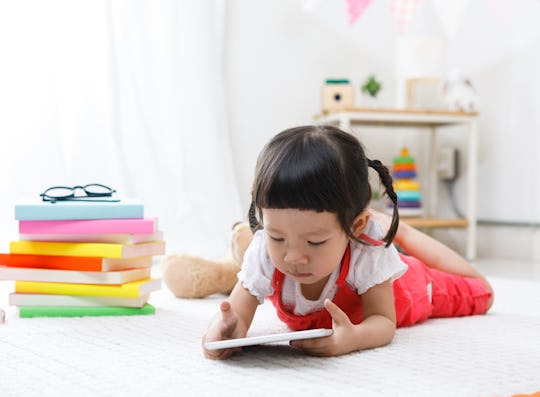 DN6/Fotolia
11 Brilliant Learning Apps For Preschoolers That Help Prepare For Kindergarten
In our modern culture, oftentimes iPhones, tablets, and computers are a major part of parents' and even children's lives. Screen time can get a bad rap pretty easily, but the good news is that you don't always have to worry about screen time once your kids reach an age where they can interact and learn. Learning apps for preschoolers are a great way to utilize screen time and make sure that there's an educational aspect to it, too. Choosing the right apps, however, is an important part of educational screen time.
Learning with apps and using logic, creativeness, and educational prompts to further learning in areas like spelling, math, counting, shapes, cognitive abilities, and more, is becoming fairly common. It can be overwhelming, however, to know where to start. Finding the right apps or making sure the apps you're downloading are offering educational aspects are important to a lot of parents. Especially when it comes to offering their kids a tablet or computer to use, parents want to make sure the apps they're playing on are truly helpful.
Luckily, if you're wanting to find some educational yet fun apps, or even if you're looking for some new ones to try out, you can check out the list below and get to downloading.