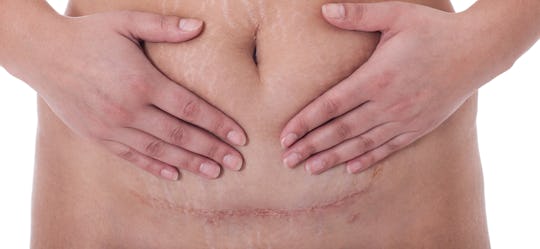 V&P Photo Studio/Fotolia
11 C-Section Recovery Tips That'll Ease The Post-Op Pain
Regardless of whether or not your Cesarean section was planned for, there are still some universal truths on how to take care of yourself after the fact. If you had a scheduled C-section, you might have already done extensive reading and Googling to prepare for the event. But there are some aspects of the post-op process that can be quite unexpected. Either way, you're probably going to be interested in finding as many C-section recovery tips as you can.
According to the Center for Disease Control and Prevention (CDC), nearly a third of all births in the United States are done via Cesarean section. So chances are pretty good that you or someone you know will end up having a C-section at some point, and having expert hacks already on hand will be super useful.
My C-section was planned because of multiple preexisting health conditions I have that would've made a vaginal delivery dangerous for both my son and me. Yet nothing could have prepared me for what it actually felt like to recover from such a major abdominal surgery. Though every person is different and no two deliveries are the same, you can check out some of these C-section recovery tips so you'll be as ready as possible.