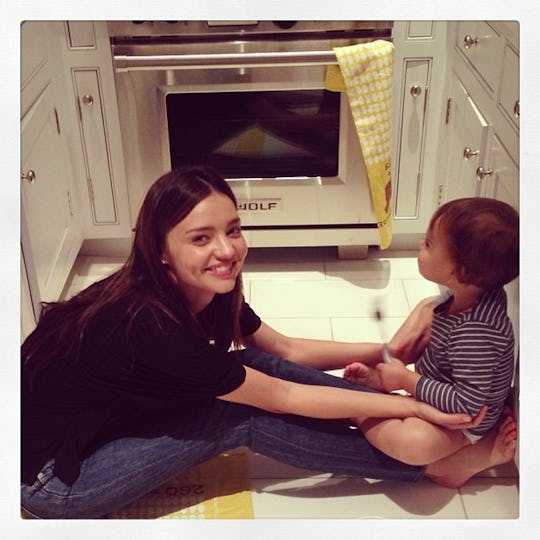 Courtesy of mirandakerr on instagram
11 Celeb Moms Who Got Super Real About Birth
Unlike the ways Hollywood has portrayed labor and birth in decades past, today's stars aren't afraid to open up about the raw and messy side of things, both on and off screen. With movies like What To Expect When You're Expecting and Knocked Up showing the wide range of experiences women can have during childbirth, it's both refreshing and validating to see such honesty. In fact, there are plenty of celeb moms who got super real about birth, and they have been applauded for crushing stereotypes and daring to take makeup-free selfies in a world obsessed with unattainable perfection.
I'll admit that I'm guilty of assuming that the majority of the Hollywood elite live very different—better, fancier, and more lavish—lives than us "common folk." So when celeb parents like Chrissy Tiegen and Lucy Liu allow themselves to be seen fumbling, growing, and learning in various parenthood moments, it does wonders for society's overall perception of what it means to have a child.
Clearly one of the biggest milestones in any mother's journey is childbirth itself. Whether it's unmedicated, a C-section, or anything in between, bringing life into this world is perfect, chaotic, emotional, and uncomfortable all at once. Check out these celeb moms who kept it real about birth.