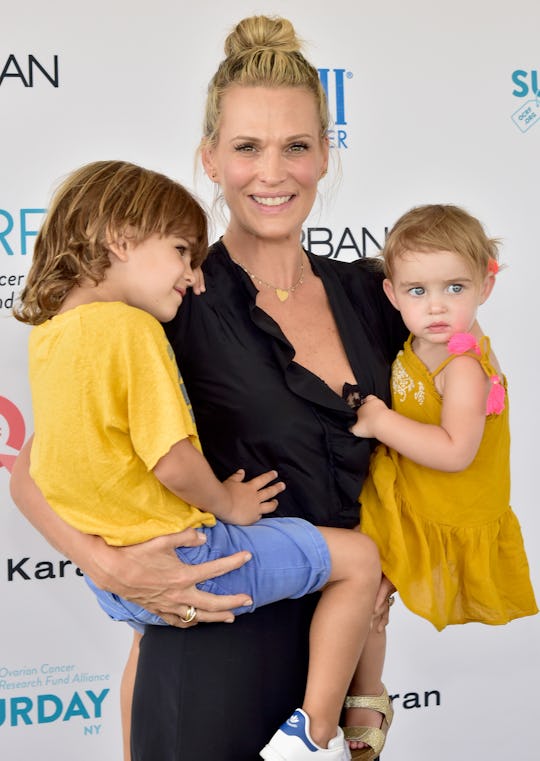 Eugene Gologursky/Getty Images Entertainment/Getty Images
11 Celebrities Who Didn't Stick With Breastfeeding & Shouldn't Be Shamed For It
It's fairly common these days to see photos and hear stories about celebrity moms who take a stand against being shamed for breastfeeding in public. Every time a celebrity mother takes a stand, they help to normalize the idea of breastfeeding and remind fellow breastfeeding mothers that they shouldn't be shamed, but supported. But what about the other side of it? Does the celebrity support of breastfeeding in turn make moms who formula feed feel ashamed? Not necessarily. Because, thankfully, there are celebrities who didn't stick with breastfeeding, and they shouldn't be shamed for it.
Breastfeeding doesn't come easily to everyone. In fact, according to a study done at UC Davis Medical Center, 92 percent of mothers have difficulty breastfeeding, and furthermore, only 13 percent of mothers manage to breastfeed exclusively during the first six months of motherhood. Though the American Academy of Pediatrics recommends that mothers breastfeed for 12 months, and the World Health Organization says that mothers can breastfeed for up to two years, the study by researchers at UC Davis breaks down the idea that breastfeeding is easy for mothers, and that all successful mothers breastfeed their babies.
Thanks to this study and the following celebrities who have been vocal about not sticking with breastfeeding, the stigma of formula and bottle feeding is falling away. If you're struggling with breastfeeding, you should know that you're not alone, and that there's nothing wrong with pursuing alternative options to breastfeeding to suit you and your baby.