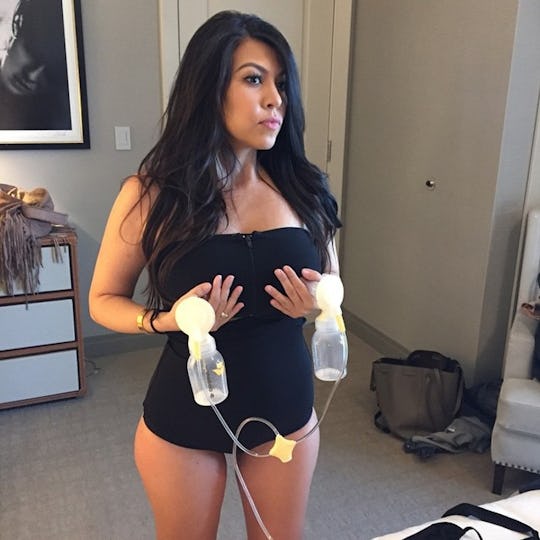 Courtesy of Kourtney Kardashian on Instagram
11 Celebrities Who Were Shamed For Public Breastfeeding But Did It Anyways
As long as mammals have existed, so has breastfeeding. All throughout the animal kingdom mothers provide nourishment to their young via their breast, and humans are no exception. Though some women, like myself, are unable to breastfeed, it's traditionally been the norm when it comes to satiating hungry infants. But in recent times, a stigma seems to have arisen surrounding the topic of a mother breastfeeding her child in a public place. This type of harsh judgment isn't just limited to average moms either, there are even celebrities who were shamed for public breastfeeding.
Most recently, Mila Kunis made headlines when she diplomatically spoke out against the haters who have made her and husband, Ashton Kutcher, feel uncomfortable when she has breastfed their child in public places. Perhaps this is a larger issue in the Western world since the female breast has become so sexualized, it can be difficult for some to remember that the actual purpose of the breast isn't sexual at all—breasts on all female mammals are for feeding their children.
Regardless of what stance you have taken on the topic of breastfeeding in public, it is interesting to know that even celebs get shamed for this. So check out with famous moms have dealt with the haters when it comes to public breastfeeding.