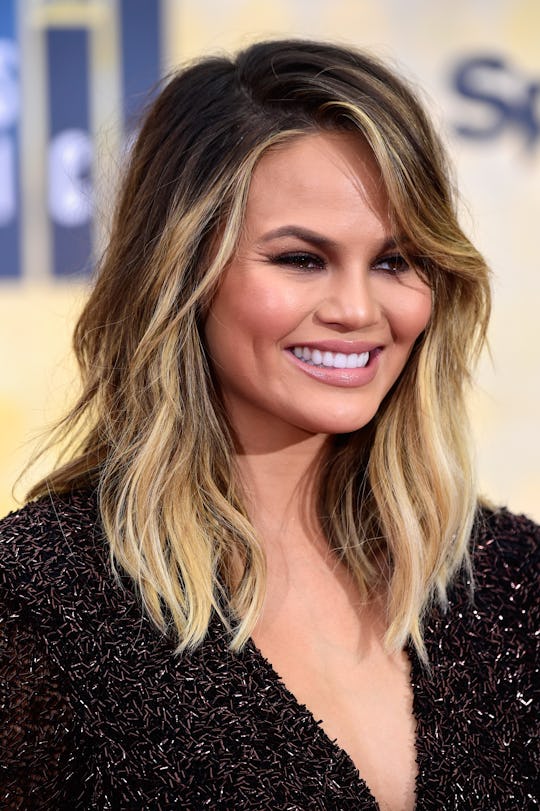 Frazer Harrison/Getty Images Entertainment/Getty Images
11 Celebrity Moms Who Aren't Afraid To Flaunt Their Stretch Marks
When I was in high school, I gained a few pounds and a lot of muscle. From running track to lifting weights, my body began to change and along with it, a few stretch marks started to form, too. My mom would always tell me that it was a natural thing, but I was so self-conscience about them. Though I'm not a parent yet, I've found solace in seeing the celebrity moms who aren't afraid to flaunt their stretch marks for the entire world to see.
Seeing and hearing these women who are always in the spotlight speak so positively about their body images has helped me to realize that it's not that big of a deal. With the world and the media placing such a big emphasis on women having perfect bodies, it's very difficult for us to want to embrace the things about us that aren't always deemed as the most beautiful. In the past, women have done all that they can to remove stretch marks and have perfect bodies, so to see celebrities embrace those same things, it sends a message to young women across the world about loving every part of yourself. It took me a while to love my imperfections, but now I can confidently say that I wouldn't change my "marks of love" for anything in the world.
Looking for a little inspiration to love yours? These 11 celebrity moms will give you as much as you need.