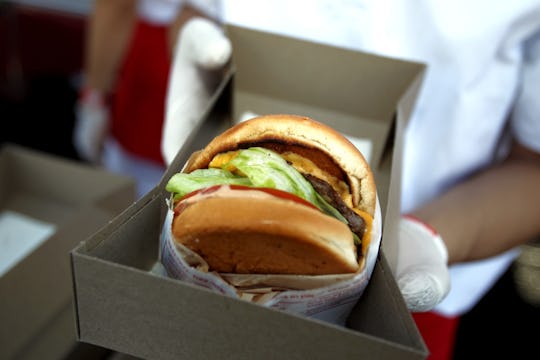 Tommaso Boddi/Getty Images Entertainment/Getty Images
11 Celebrity Pregnancy Cravings We Can All Relate To
I've always hoped that, if I ever became pregnant, I'd look as flawless as the celebrities moms-to-be. Whether they're in their first or last trimester, there's something so elegant about expecting A-listers. Though celebrities have a tendency to keep certain parts of their pregnancy private, one thing that many celebs have been open about is their uncontrollable pregnancy cravings. And it's not for fancy faire. There are many celebrity pregnancy cravings we can all relate to.
Although some celebrities have cravings that I would pray to not have (according to Babble, Britney Spears craved dirt during her pregnancy, and Us Weekly reported that Kourtney Kardashian's one-time need for a mayo and relish sandwich. No thank you!), there are many other treats that many people find myself craving on a daily basis even without a baby bump. From sweets to pizza, these are the things that most people drool over daily and demand second helpings of. It seems the starts, especially pregnant ones, are just like us. At least, when it comes to food.
Check out these 11 tasty foods that the stars wanted most during their pregnancy, and see how they compare to your own pregnancy cravings.