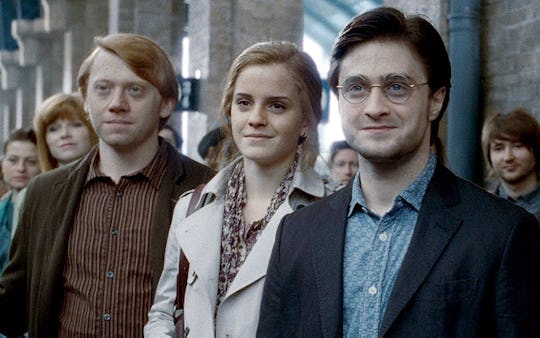 Warner Bros.
11 Character Cameos In 'Harry Potter & The Cursed Child' That Fans Will Love
I remember exactly where I was when I read the last chapter of Harry Potter and The Deathly Hallows (in a hotel room in Los Angeles.) It took me a long time to accept the fact that this would be the last book in the series. But then J.K. Rowling announced an eighth story, Harry Potter and The Cursed Child, in the form of a play in London. Even better? The play was being published and released as book. I couldn't wait to see all the characters cameos in Harry Potter and The Cursed Child.
What has excited fans the most about the release of Harry Potter and The Cursed Child isn't necessarily being given a whole new Harry Potter story, as much as the chance to revisit with our old favorites and see where life has led them. If someone unexpected happens to appear, even better.
There have been a great many witches and wizards lost during the seven years that the series took place. Some were gone too soon, and others hung around way longer than we would have liked. The exciting news is that readers and audience members are going to get to experience a few of their favorites (and not-so-favorites) again. Here are some of the Harry Potter characters making an unexpected appearance in Harry Potter and The Cursed Child.