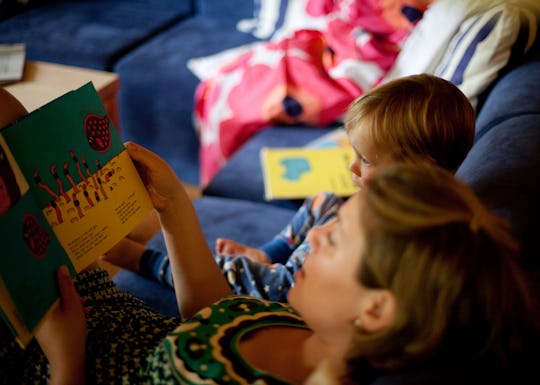 11 Children's Books That Are Actually Meant For Adults (You're Welcome!)
Thanks to the brilliant, creative, and somewhat dark minds of the world, adults can enjoy the whimsical illustrations and rhyming allure of children's books — minus the cheesy lessons. in a new crop of books:. From parodies of fairy tales to original stories, children's books for adults are popping up everywhere, and they are nothing short of hilarious. If you need a good laugh and a break from the tongue-twisting rhymes of Dr. Seuss, then you'll want to grab yourself a not-so-kid-friendly children's book.
You don't have to be a parent to enjoy the humorous spin these modern stories put on the childhood classics. Filled with sexual undertones, dark topics, and potty-mouthed characters, these adult storybooks will become fast favorites of any grown-up with a sense of humor. Buy them for yourself, or give them as a gift, just make sure you don't read these to the little ones. (Unless you're ready to do a lot of explaining.)
The next time you find yourself asking the question, What should I read next? think outside the book club list and grab one of these unexpected treasures. Get in touch with your inner child and enjoy these 11 children's books that are anything but kid friendly. Before you know it, you'll be lining your shelves with these new standards and becoming the trendsetter for your reading circle.