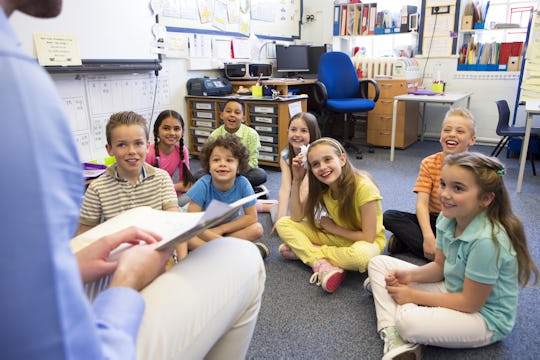 11 Children's Books That Teach The Importance Of Understanding Privilege
Over the past few years, the discussion of racial matters, privilege, and abuse against minorities has hit a new height. With the deaths of many blacks a occurring with little to no convictions for their killers, the need to shed light on how both racism and privilege works to children is more important now than it has been in recent years, and having children's books that teach the importance of understanding privilege can help do so.
As the deaths of Alton Sterling and Philando Castile brought about a sense of despair throughout the black community, I engaged in a conversation with my older sister about her thoughts on the matter. A mother of one, my sister told me that there's fear in her heart for her child because of the way things have been going for our community lately. Another friend, whose child is mixed, had similar sentiments because she has a son who will identify as being black as he gets older.
Though we've come a long way from segregation, the visibility of current day racism and privilege has been noted and it has become apparent that if not educated correctly now, the generations to follow will be repeating the same things that the generations before us fought to destroy. If explaining the importance of understanding privilege is something you're not well-versed on, perhaps these 11 children's books can help you.