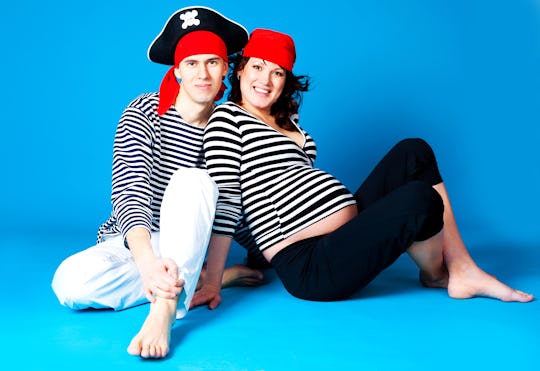 Lana K/Shutterstock
11 Creative Couples Costumes For Pregnant Women & Their Partners
Though Thanksgiving is definitely my favorite holiday, Halloween quickly took first place when I was pregnant. Why? Well besides the obvious reason that it's the one time of year you're encouraged to eat all the candy, it's also the only time of year it felt socially acceptable to me to embrace my growing midsection. In a world full of Spanx and waist trainers, I was happy to make the most out of my baby bump. But why go solo? There are plenty of adorable, hilarious, and creative couple costumes for pregnant women that get partners in on the fun too.
Whether you're looking for an idea guaranteed to get laughs at your next Halloween party or you're hoping to stand out from the crowd with an iconic look sure to go down in the history books, there are plenty of super simple, DIY options. From inanimate objects to fictional characters, there is a wide range of inspiration for your couples costume theme.
If you're stumped as to what you and your other half can dress up as for Halloween while getting the most mileage out of your blossoming belly, then check out these genius couples costumes for pregnant moms.