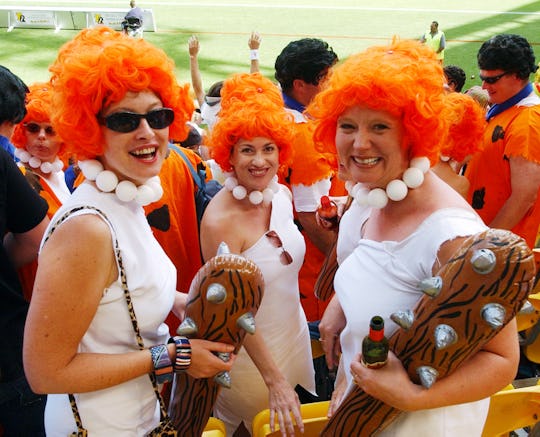 Ross Setford/Getty Images Sport/Getty Images
11 Creative Halloween Costumes For Best Friends
With Halloween right around the corner, it's nice to be reminded that it's not only for the kids and family members. Though seeing children in their costumes are the highlight of the ghastly night, adults like to have a little fun, too. If your plans are to make this year about you and your crew, make sure you have some creative Halloween costumes for best friends to steal the show at all the ghouly gatherings.
With parents spending all of their time getting their creative juices flowing for their little one's costume ideas, it's easy to just settle for the bare minimum when it comes to their own. This year though, parents should put the kids to bed early and have a full out monster mash with their BFF's in some awesome costumes. Whether your BFF is just one person or if you're hanging with a group of four or more, there are so many creative costume ideas that you can come up with. From food dishes to cartoon characters, Halloween is the time to use your imagination and use it on a budget by making your costume yourself.
So, whether you and your best friend are parents who just wants to have fun or are a set of single ladies looking to put your hands up, these 11 costume ideas are a good place to start for some serious inspiration.