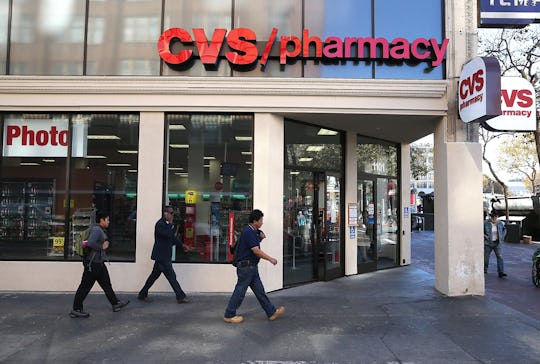 Justin Sullivan/Getty Images News/Getty Images
11 CVS Hacks Every Mom Needs To Bookmark Now
It's no surprise that CVS stores offer busy moms quick pickups at their convenience. While shopping at these centrally located stores saves time during your days, it doesn't always save you the most money. However, dollar-conscious moms should know that when shopping, there are CVS hacks every mom needs to know.
According to Statista, CVS has seen millions of customers just within the last month thanks to its money-saving deals on everything from lipsticks to cough drops. Statista noted that more than 49 million people bought prescription drugs, and more than 73 million people bought RX, non-RX, or beauty items at CVS within the last month.
There's many reasons why you should shop at CVS stores, and they're the same reasons CVS attracts millions of customers weekly. One is CVS' commitment to social responsibility. According to its website, the CVS approach to social responsibility ties directly to its purpose: helping people on their path to better health. Kind of awesome, right?
And the more awesome part is you can test out some money-saving tips yourself. Whether you shop at CVS occasionally or plan to be a loyal customer to the company, here are a few CVS hacks every mom — heck, every person — needs to know.