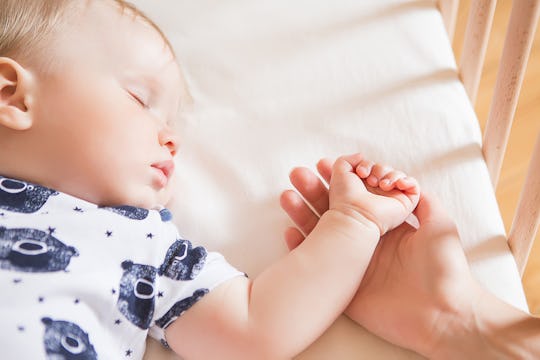 stanislav_uvarov/Fotolia
11 Daily Habits To Help Your Baby Sleep Longer & On Schedule
From long walks in the park to tickling their tiny little toes, being a new parent is amazing during the day. But after all of that fun, it can be a different story after the sun goes down. Even if you considered yourself a night owl before becoming a parent, you might not be ready for the constant late-night feeding and changing sessions that come with having a new baby. But there are some daily habits that will help your baby sleep longer and on a schedule.
The good news is that your sleepless nights won't last forever. Believe it or not, your baby will eventually realize the difference between night and day, and give you a few extra hours of peaceful, uninterrupted sleep. However, it will take a while for him to get the hang of a normal sleep schedule. According to Parents magazine, babies aren't capable of being on a consistent sleep schedule until they are at least 4 months old.
Try some of these tips to help your baby sleep longer and more regularly, and create the ritual that works best for you and your family. Most importantly, be patient with the process, and be prepared for things like teething and colds to throw things off a bit. And before you know it, you'll all be having sweet dreams.