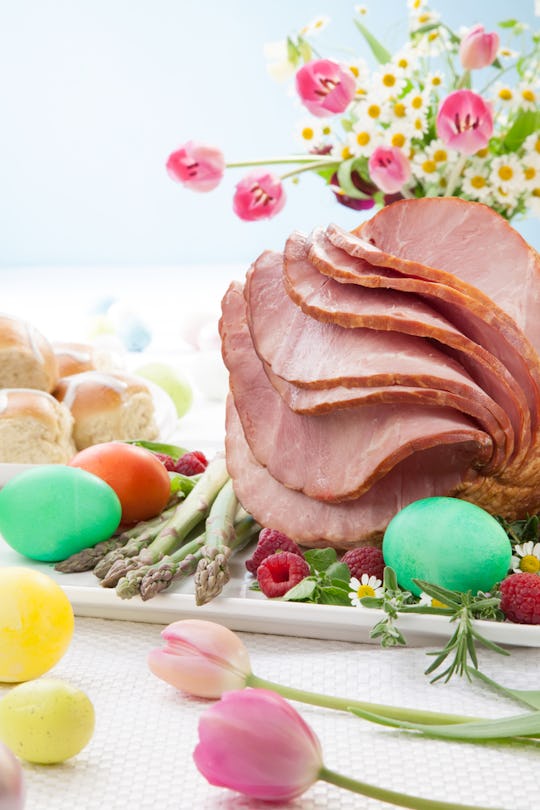 Bochkarev Photography/Shutterstock
11 Easy Easter Recipes To Whip Up In Your Crock-Pot On Easter Sunday
With Easter just around the corner, it's time to start thinking about what to serve at your springtime feast. Whether you prefer an Easter brunch or your family tradition involves gathering around the table for a proper sit-down dinner, you'll love this roundup of simple and delicious Easter slow cooker recipes. From perennial favorites like quiche and pecan rolls to the more savory ham and grits, these holiday recipes are perfect for a leisurely Sunday spent with loved ones.
No matter what kind of meal you're preparing, if you're using a slow cooker, you know it's going to be a time-saver (in terms of prepping and tending — actual cooking time is another story). Some of the recipes below cook overnight, so you can wake up to the smell of eggs and bacon. Other recipes here take less than ten minutes to prep, so you can spend your morning sneakily hiding Easter baskets instead of sweating in the kitchen. Using a handy countertop appliance is definitely the way to go for this holiday, so you can be out there enjoying the egg hunt, not scrambling to get food ready for guests.
And, of course, no Easter brunch would be complete without a colorful beverage. Check out these pastel cocktails to pair with any of the yummy recipes below.