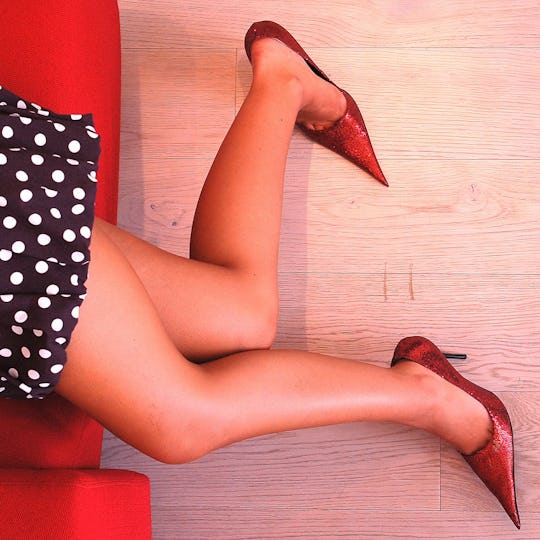 11 Easy Ways To Make High Heels More Comfortable, No Matter The Scenario
Given our beyond-chaotic lifestyles, we spend the majority of our day on our feet – whether it's running a meeting at work or running through crowded streets with a toddler in tow. And many women do it all in heels, a choice that, although fashion-forward, can result in blistered, bruised, and even bloody soles. Raise your hand if you've ever found yourself at the end of the day soaking your wounded feed with one question on your mind: How do you make high heels more comfortable?
The most logical solution might be to pass on the pumps and wear flats every day. After all, heels have been known to cause back, knee, and hip problems, and they definitely make it harder to chase your kid around the playground. But logic isn't everything. Stilletos make your calves look great, they exude an aura of sexiness and power that no flat in the universe offers, and they're just more fun. Some us aren't willing to sacrifice that.
So what does a heel addict do when her favorite pumps cause her indescribable pain? She implements a few MacGyver-level fashion hacks. From shopping guidelines to stretching techniques, here are 11 ways to wear heels with the pain.