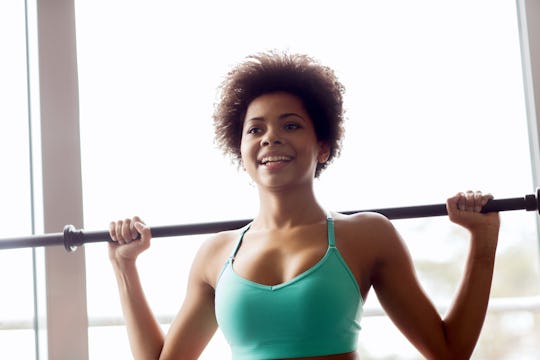 Syda Productions/Fotolia
11 Exercises To Give You A Better Orgasm (So The Best Possible Reasons To Hit The Gym)
Need some motivation to keep up with your workout plan? Well, there are tons of exercises for a better orgasm that can help bring your sex life to the next level. That's right: regularly making your Pilates class could lead to some improvements in other areas of your life.
Whether you're into relaxing yoga or heart-pumping spin, you'll be happy to know that most activity can have a positive impact on your sex life. Increased blood flow, endorphins, and the confidence boost that often accompanies a great workout can translate to greater enjoyment in the bedroom. And even if you aren't one of the lucky people who experience coregasms, or exercise-induced orgasms, you can likely experience a greater climax as a result of your workouts. If there were ever a reason to sign up for that cardio class, this might be it.
This might serve as great motivation to not only get to the gym, but to try out new exercises. You might discover a newfound love for weight training (or at least its sexy side effects). And to double the fun, bring your partner along for a few workouts. Who knows? Your gym sessions might become the new lead-up to a bedroom romp. After trying these 11 exercises for orgasms, you may never look at those kettlebells the same way again.
10 Pound Kettleball, $8, Amazon