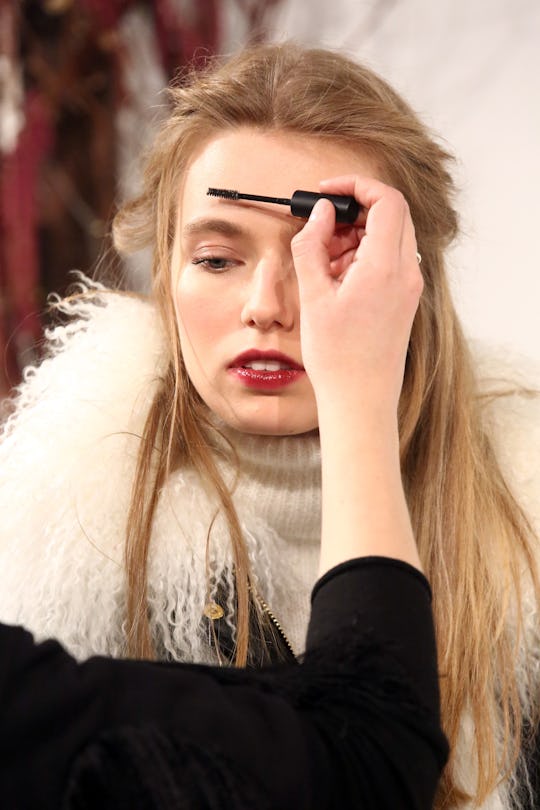 Astrid Stawiarz/Getty Images Entertainment/Getty Images
11 Eyebrow Hacks That'll Keep Your Brows On Point
If there's one thing that I've learned since high school, it's that the shape or fullness of your eyebrows can dramatically change the way you look. Similar to how a fresh haircut can make you feel like an A-list model, a set of freshly shaped brows can make you feel Beyoncé-level fabulous. Unless you're a professional though, getting those beautiful brows can be such a daunting task. That's when when eyebrow hacks come into play.
I remember the day I realized the power of the brow. It was my senior year of high school and I was still in my tomboy phase. A boy in my class came up to me and suggested I "do something with myself," and get my eyebrows waxed. I was crushed and embarrassed, to say the least, and I may have even cried in the bathroom.
That afternoon at work though, I told my co-worker Sara what happened, and like any friend, she was down to fix the problem. "Tomorrow, I'm bringing my tweezers," she told me. "We're gonna get you together." The next day, after about 30 minutes of plucking, pulling, and snipping, she was done. If "fleek" were a word to use back then, I'm sure that's what would have been used to describe my brows.
While there weren't really any eyebrow "hacks" that I had to know back then, now there are a plethora of notes available to look over to always make sure your eyebrows are as poppin' as possible. Take a look at these 11 eyebrow hacks to help your eyebrows flourish.