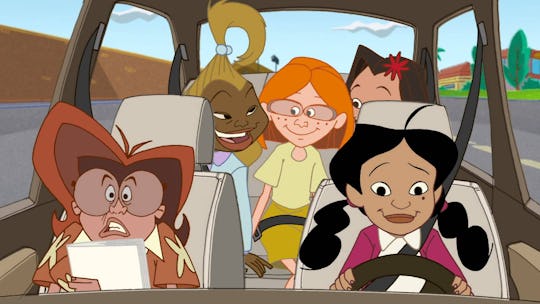 Disney Channel
11 Feminist Disney Channel Original Movie Characters Who Empowered A Generation
There's no denying that Disney Channel ruled your childhood in the '90s and early '00s. So when the Disney Channel announced that it would run a marathon of its original movies over Memorial Day Weekend, millennials around the worlds freaked the eff out. I mean, why go to a BYOB BBQ when you could kick back with your fave films. Good play, Disney. The news immediately sent me on a trip down memory lane and had be looking back on the original movies that shaped my childhood and, most of all, the feminist Disney Channel Original Movie characters (or DCOMs) that made me the woman I am today.
Before Friday nights were reserved for partying with your girls, they were meant for plopping promptly in front of the TV for the newest DCOM. I remember heading to the living room with my brother, grabbing all the pillows and snacks we could find, and sitting back for a fun night. As a young girl, seeing so many encouraging, confident, and kick-butt female characters who were young like me was a reminder that women can accomplish anything.
Though they were fictitious, these 11 DCOM characters helped introduce us to feminism in a very big way, and shaped a generation of empowering girls.