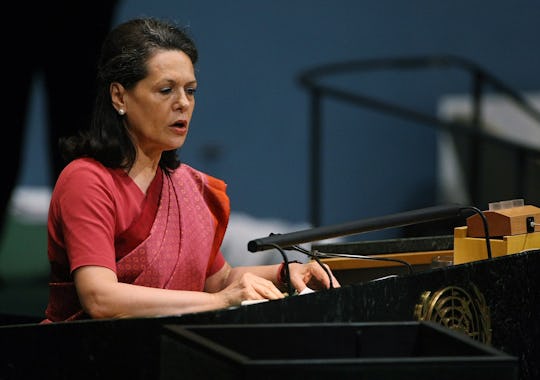 Mario Tama/Getty Images News/Getty Images
11 Feminist Leaders To Introduce To Your Kids
There are plenty of ways to be a supermom. For starters, showing your kids leaders who practice what they preach and treat others equally is a great move. To help you with that, there are many feminist political leaders to teach your kids about.
Seeing these amazing political leaders in power, as they practice these values, will help teach your child what it means to be a feminist and how to put feminist values into practice. The most beautiful part about introducing your child to feminist leaders, is that the leaders aren't limited to females — there are male political leaders too. Additionally, the diversity of gender and race among the leaders will help make the sometimes confusing and misconceiving term of feminism easier for your kids to understand. And to be honest, it'll remind you what feminism is truly all about.
Teaching your kids about feminism is more important now than ever before. Given the political unrest in this country, you and your child are at a point where you need to see leaders support both sexes as a reminder that both men and women are capable human beings with brains. Here are just a few examples of feminist leaders to teach your kids about.