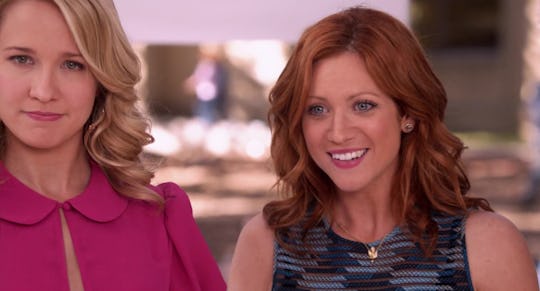 Brownstone Productions
11 Hacks To Make Your New Dye Job Last
One of the best feelings in the world is walking out of the salon after a hair dying session that turned out well. It's like you've just left the set of a L'Oreal commercial (hair flips included), and stepped onto a runway. Although your hair's color may stay vibrant during those first few washes, dullness can eventually set in bringing back those plain jane feelings. But there's hope. You can follow a few hacks to make your dye job last even longer and delay that dullness for as long as possible.
In an interview with WebMD, cosmetic chemist Ni'Kita Wilson explained that hair color fades when the hair shaft's cuticle is lifted. This allows pigment particles to escape. But how does the hair shaft's cuticle lift? Wilson said even plain water can do the trick. Water works to dilute the pigment particles causing color to fade even faster. While shampooing your hair is obviously a must, you can trade the products you use for ones that are specifically catered to colored hair. Practicing tricks like these will help keep your color looking L'Oreal fabulous for as long as possible.
Here's 11 changes you can make to your hair routine.