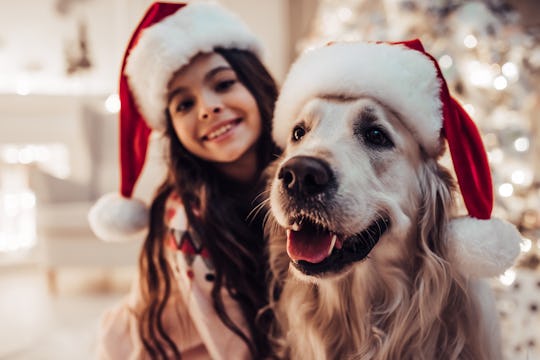 4 PM production/Shutterstock
11 Holiday Gifts Your Dog Totally Deserves, Whether They've Been Naughty Or Nice
When you're grabbing gifts for your kids this holiday season, don't forget Fido. Dogs who snuggle us, protect us, and make us laugh and smile all year long more than deserve a spot on the nice list. And while they may not understand the holidays or why you've suddenly dragged a tree into your house, they will understand that a yummy treat or a fun new toy means you love them, so consider wrapping up one of these awesome holiday gifts for dogs.
The great thing about giving your dog a holiday gift is that they'll probably love it no matter what, because they're generally just so easy to please. A dog who will happily scarf down that piece of food you dropped on the floor clearly isn't picky, so just imagine how hard their tail will be wagging when you present them with a stocking full of snacks or a brand new bone. (Now compare that to children who often have a lengthy list of very specific, very hard to find demands.) Just make sure to hide your doggy gifts well before it's time to unwrap, or your pup's nose might sniff them out.
Here are 11 sweet gifts for your best furry friend this holiday season.