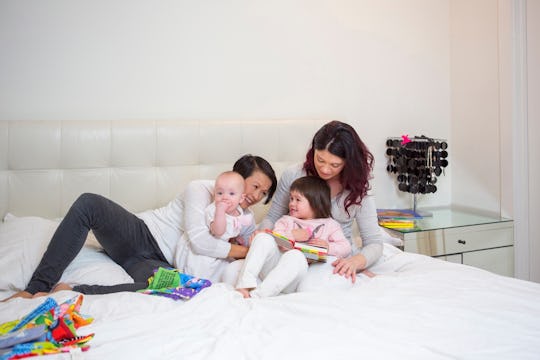 Image Source Trading Ltd/Shutterstock
11 Interesting Clues That Predict You'll Be A Good Parent
You may have been the type that always played house as a kid. Your Baby Alive went everywhere with you and was always well cared for. You dreamed of the day when that doll would become an actual living, breathing baby. But if you didn't play with dolls, does it mean you won't know how to care for the real thing? If you've ever wondered whether you should be a parent or the fun aunt who comes to town and spoils the kids with ice cream, there are some interesting clues that predict you'll be a good parent.
No matter how many books you read or how much you prepare, being a parent is one of those jobs that requires you to learn as you go. But being able to roll with the punches, knowing how to stretch a dollar, and having the courage to stand your ground, are all pretty good indicators that you'll be able to tackle all of the challenges and uncertainties that will come your way.
If you've been wondering if parenthood is something you're suited for, check out this list of traits of good parents and see if any of them apply to you. If not, you can always be the fun aunt.