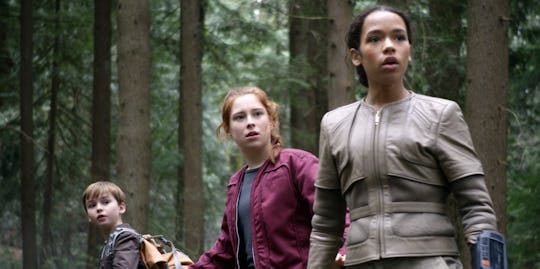 Netflix
11 Netflix Shows That You Can Actually Enjoy Watching With Your Kids This Summer
Now that the school year is finally over, you'll have a lot more time to spend with your kids. On nicer days, you might go to the beach or to the park, but on days that are hot and rainy, you may prefer to stay indoors and enjoy some downtime. Luckily, you can find plenty of streaming content to keep your crew entertained. If you need some ideas, here's a list of kids' shows on Netflix to watch with the family this summer.
It's not easy to find shows that both you and your kids can enjoy. My husband and I are serious TV watchers, after watching intense shows like Game of Thrones or The Handmaid's Tale, we have a hard time enjoying kiddie programs. Luckily, Netflix has a variety of fun and interesting shows that both parents and their children can get excited about.
The best part about Netflix is that you can watch as many episodes as you want in one sitting, and then come back to it whenever you want. This way, your family can schedule outings and summer reading breaks without worrying about missing an episode. So, no matter what kind of TV you're into, here are some great shows you can enjoy as a family.