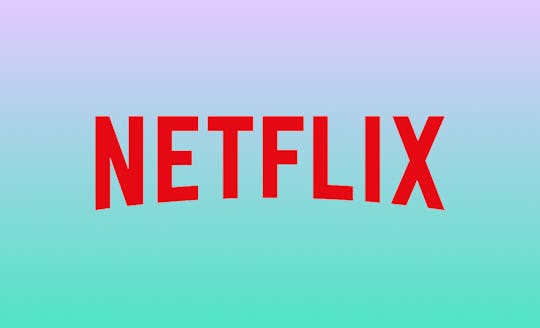 Liz Minch/Bustle
Kids Will Love These TV Shows & Movies Coming To Netflix In March
You can always count on Netflix to keep it fresh: though there are already so many movies and shows to choose from, every month there's an influx of new content to keep your entire family entertained. As February enters its final weeks, it's time to take a look towards the future, which includes the various kids' TV shows and movies coming to Netflix in March. If your little ones have already exhausted everything the streaming service has to offer, then they'll have all new options come March 1.
Though some shows or films will be leaving when February reaches its final days, more will be added to take their place. Many of those additions will be Netflix originals, too, so you know lots of amazing projects are waiting for you. There will be reinventions of old classics like Benji as well as continuations of beloved shows, plus the premieres of a few shows that might soon become much-loved favorites. There ought to be something for everyone on Netflix when March begins, and kids in particular will have a lot to choose from.
Without further ado, here are all the shows and movies coming to Netflix in March — as well as some special shout-outs that you and your kiddos won't want to miss.
Voltron: Legendary Defender, Season 5 (March 2)
Voltron has earned itself quite the dedicated fanbase, and luckily they won't have to wait very long to see the show continue.
Trolls: The Beat Goes On!, Season 2 (March 9)
If you've been missing the musical adventures of Poppy and Branch, then things are looking up for you: it won't be very long at all before the two trolls are back in action.
Stretch Armstrong: The Breakout (March 13)
Stretch Armstrong: The Breakout will be one of Netflix's interactive shows for kids, adding a little more excitement to the series since kids can get involved in the story itself.
Spirit Riding Free, Season 4 (March 16)
The friendship of Lucky and her trusty steed Spirit will face all new obstacles when the show returns this March.
Benji (March 16)
When you hear the name Benji, you might think of a book from your childhood or the 1987 film you grew up with. This, however, is a remake: Netflix is bringing Benji back for a new generation, and he's just as adorable as ever.
On My Block (March 16)
On My Block might better suit those teen and up, since it's a coming-of-age story that focuses on a group of friends in high school.
Little Women (March 28)
Little Women is a timeless classic no matter which version you grew up loving and now thanks to Netflix, you can introduce your family to the 1994 version of the March sisters.
Alexa & Katie (March 23)
Another option for slightly older kids, Alexa & Katie tells the story of two besties as they enter their very first year of high school — while Alexa is undergoing cancer treatment. According the Teen Vogue, the friendship between the girls is heartwarming.
Dinotrux Supercharged, Season 2 (March 23)
Animated series Dinotrux continues this month with its bizarre fusion of dinosaurs and trucks. Those who are a fan of both truly can't lose.
Reboot: The Guardian Code (March 30)
This reboot of ReBoot is making its series premiere in just a few weeks. Hopefully fans of the original will find something to love here, too.
A Series Of Unfortunate Events Season 2 (March 30)
After the first season left the Baudelaire children in a precarious position, Season 2 will catch up in time to see what other trouble they find themselves embroiled in as they try to escape their nefarious guardian Count Olaf.
But that's not all Netflix is debuting this month! You can look forward to everything on the full list below.
Also Coming To Netflix In March:
March 1
300
21 Thunder (Season 1)
2307: Winter's Dream
Adel Karam: Live from Beirut
Adventureland
Algo Muy Gordo
Alpha and Omega
Battle Drone
Beerfest
Casino
Cruel Intentions
Cruel Intentions 2
Cruel Intentions 3
Deathgrip
Forgetting Sarah Marshall
Ghostbusters
Ghostbuster 2
Gridiron Gang
Guess Who
Hostage
I Am Number Four
I Now Pronounce You Chuck and Larry
Jackass: Number Two
Land Gold Woman
Law & Order: Special Victims Unit (The Eighteenth Year)
Martian Child
Moon
People Like Us
Revolutionary Road
Stuart Little 3: Call of the Wild
The Brothers Grimm
The Bucket List
The Descent
The Descent: Part 2
The Experiment
The Fifth Estate
The Gift
The Lazarus Project
True to the Game
Untraceable
Up in the Air
Wet Hot American Summer
Women at War 1939-1945
March 2
B: The Beginning (Season 1)
Flint Town (Season 1)
Girls Incarcerated (Season 1)
Les Affamés
Malena Pichot: Estupidez compleja
Natalia Valdebenito: El Especial
March 4
Expedition China
The Joel McHale Show with Joel McHale
March 5
F The Prom
The World's Most Extraordinary Homes (Season 1)
March 6
Borderline (Season 1)
For the Love of Benji
Gad Elmaleh: American Dream
March 7
Aftershock
March 8
Bad Guys: Vile City (Season 1)
Ladies First
Marvel's Jessica Jones (Season 2)
March 9
A.I.C.O. Incarnation (Season 1)
Collateral (Limited Series)
Love (Season 3)
My Next Guest Needs No Introduction With David Letterman: Malala Yousafzai
Nailed It (Season 1)
The Outsider
March 10
Septiembre, un Llanto en Silencio
March 12
Kygo: Live at the Hollywood Bowl
Troy: The Odyssey
March 13
Children of the Whales (Season 1)
Ricky Gervais: Humanity
Terrance House: Opening New Doors (Part 1)
March 15
Jackass 3.5: The Unrated Movie
Power Rangers Ninja Steel (Season 1)
Tabula Rasa (Season 1)
The Hollywood Masters (Season 2)
March 16
Edha (Season 1)
Take Your Pills
The Legacy of a Whitetail Deer Hunter
Wild Wild Country (Season 1)
March 19
In Search of Fellini
March 20
100 Years: One Woman's Fight for Justice
The Standups (Season 2)
March 21
Conor McGregor: Notorious
March 23
Game Over, Man!
Layla M.
Requiem (Season 1)
Roxanne Roxanne
Santa Clarita Diet (Season 2)
SWORDGAI The Animation (Part 1)
The Mechanism (Season 1)
March 24
Red Trees
March 27
Men on a Mission: 2018
March 28
50 First Dates
Never Back Down 2: The Beatdown
The Art of War
March 30
First Match
Happy Anniversary
Miraculous: Tales of Ladybug & Cat Noir (Season 2 Part 1)
Rapture (Season 1)
Sofia Niño de Rivera: Selección natural
The Titan
Trailer Park Boys (Season 12)
Trump: An American Dream (Season 1)
March 31
Let Me In
If you're looking for a show or movie to watch this upcoming month, then Netflix is sure to have something for you.
Check out Romper's new video series, Romper's Doula Diaries:
Watch full episodes of Romper's Doula Diaries on Facebook Watch.