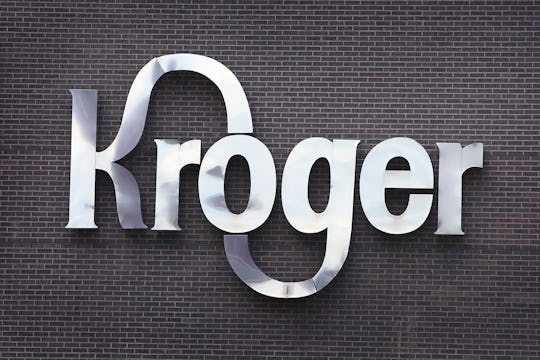 Scott Olson/Getty Images News/Getty Images
11 Kroger Hacks That Make The Store Even Better
Before I moved from Florida to Georgia, "Kroger" was a mysterious word. For my family, grocery shopping was always done at either Publix, Winn-Dixie, and Neighborhood Wal Mart's once they appeared. But once I relocated to Atlanta, I found out all the things Kroger had to offer and fell in love. Though Kroger has become a personal favorite of mine (thanks to those beautiful savings), it should also be a favorite among parents too. That because there are a few Kroger hacks every mom needs to know and keep on hand when grocery shopping.
To be honest, since I've moved to Atlanta, Kroger is the only place I like to shop for food. Not only does the franchise sell quality groceries, but the savings are definitely an added incentive to shop there. Although I'm not a parent myself, knowing how much I save as a single woman gives me means to suggest shopping at Kroger, and being aware of as many hacks as possible to any family looking to shave a few extra bucks off of their weekly grocery bill.
Not sure if you have all the hacks memorized? Take a look at these 11 to cross reference your list with.