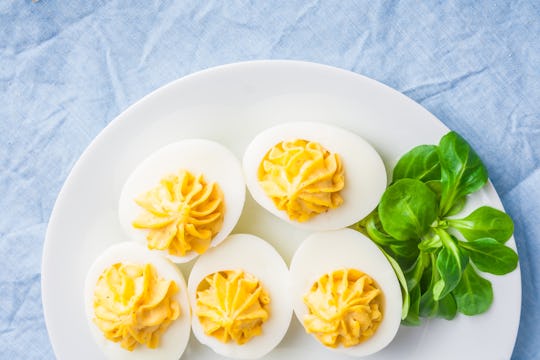 Aneta_Gu/Shutterstock
These Festive Easter Dishes Can Be Tossed Last Minute Into Your Instant Pot
Y'all, Easter is mere days away, and the to-do list just keeps getting longer. No matter how many Peeps you buy, there will never be enough, and it'll be a miracle if the kids don't spill anything on their holiday outfits before your in-laws arrive. At least these last minute Instant Pot Easter recipes can make one part of your holiday weekend easier.
There never feels like there's quite as much time to get Easter dinner together as compared to Thanksgiving or Christmas, especially if you have to work on Good Friday. The day that ushers in the season of white shoes sneaks up on you, and figuring out what to serve for dinner — whether you're just feeding your fam or hosting a big get-together — can be tough. Sticking to Instant Pot recipes is a kindness you can do for yourself though, since it'll take at least one responsibility off of your plate. The alternative is to just feed your family chocolate bunnies all day, but I kind of doubt you want to deal with the aftermath of that sugar crash. (Save all leftover chocolate for yourself, obviously.)
Read on for some pressure cooker recipes for Easter, and take comfort in the knowledge that at least one aspect of the day will be simple.