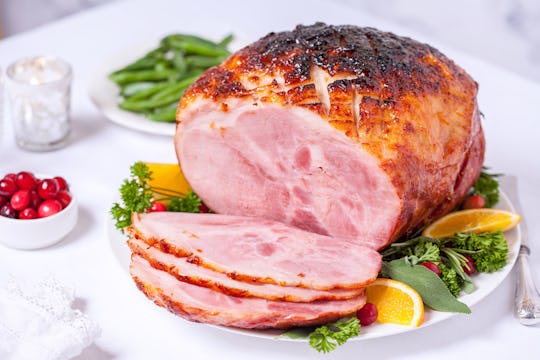 Elena Shashkina/Shutterstock
11 Last Minute Easter Recipes For Your Slow Cooker So You Can Get Back To Egg Hunting
Easter weekend has a lot of moving parts, especially if you celebrate it big. You have to create an epic egg hunt, make sure the kiddos have matching pastel clothes, and oh yeah, casually make a holiday meal. But the good news is that whether you're having a big party or just hanging at home, there are last minute slow-cooker recipes for Easter that can cut down on your cooking time, freeing you up for more festivities.
Think about it: You're already going to have to wake up in the wee hours of the morning to fill plastic eggs with candy and hide them in every nook and cranny of your house, and when you finally finish, it'll probably be time to get the kiddos up and into their Sunday Best. It's unrealistic to think you'll have hours to spend in the kitchen that day, so relying on your slow cooker is a power move. You can put your meal together by throwing the ingredients into the pot before you get to egg hiding, and you won't have to think about dinner again until it's ready. Consider it your Easter gift to yourself.
So read on for some festive and tasty dishes you can make in your slow cooker on Easter Sunday, and don't forget to stock up on Peeps and chocolate bunnies before it's too late.