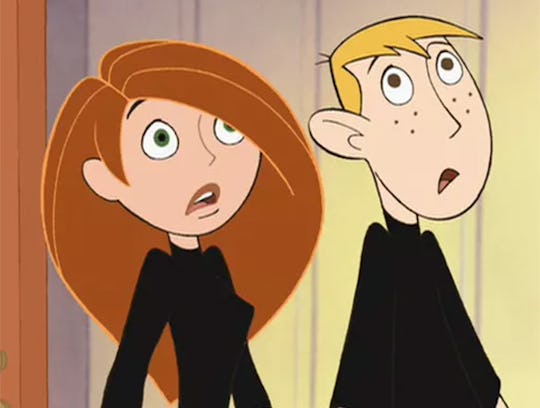 Disney Channel
11 Lazy Couples Halloween Costumes For A Pair That Couldn't Care Less
When I was growing up, one thing that I always admired about Halloween was the way couples got super creative with their costumes. Though some chose to go all out with their ideas, it was usually the more chill costume ideas that turned out to be the cutest to me. As I got older and I saw how much work it really is to DIY your costume for Halloween, I realized why those lazy couples Halloween costumes were always so popular.
With the hustle and bustle of the day, it's easy to lose track of time when it comes to getting yourself prepared for the ghouling festivities. Unless Halloween happens to be your favorite holiday of the year, getting you and your partner in order for the perfect Halloween costume may not be on your agenda in enough time. Never fear though, because there are plenty of costumes that you two can look good in — even if you happen to be a little lazy this year.
So, if you're looking for low-maintenance, yet eye grabbing costumes for you and your significant other to be monsterly in this year, these 11 costume ideas are here to help you get it right.