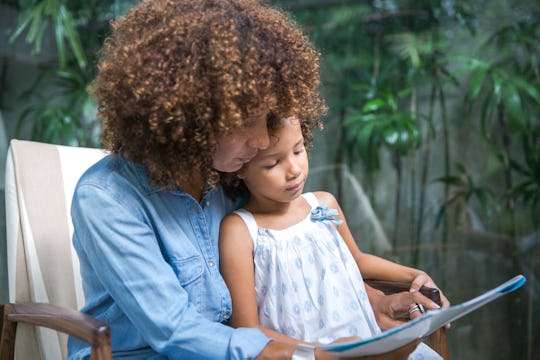 Jovo Jovanovic/Stocksy
11 Cute Children's Books About Chinese New Year You Can Order From Amazon Prime
The Lunar New Year arrives on February 5, which means families who celebrate it are busy sweeping away the dust of the past year (both literally and figuratively), planning their menus for a lavish dinner, and getting ready to hand out red envelopes to some lucky kids. Whether a child is learning more about a traditional part of their own culture or getting their first introduction to a holiday that billions of people celebrate, there are lots of super cute Lunar New Year children's books that can help get them in the holiday spirit.
The Lunar New Year is typically welcomed with a big family dinner, fireworks, red decorations, and parades featuring dancers dressed like lions and dragons according to The Culture Trip. All of these festive scenes come to life in these gorgeous children's books, thanks to stunning illustrations. There are books that work for the youngest readers (like the ones that are more likely to chew on their books than read them), and stories that will keep older kids hooked until the very end.
Though the year of the pig is just days away, you still have time to snag any one of these 11 titles, because they're all available on Amazon Prime.