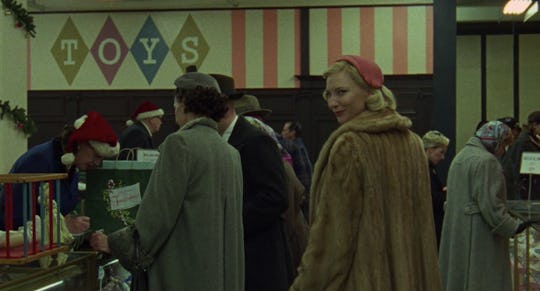 StudioCanal/The Weinstein Company/Netflix
These 11 Steamy Netflix Movies Are Best Watched After Bedtime
Netflix has more than its fair share of family fare, but sometimes when you're scrolling, you find you're in the mood for something less all-ages. If you're looking for movies on Netflix to watch after you put the kids to bed — movies that are a little more adult and on the sexier side — then look no further. These 11 movies run the gamut from Period Piece Sexy (which describes the phenomenon of your heart skipping a beat when two characters touch hands for the first time, fully dressed) to French Movie Sexy (i.e., all bets are off).
Netflix may have made a name for itself with cutesy and ultimately chaste romcoms, but it also has a selection of less PG flicks. That means the movies on this list are best saved for kid-free viewing, when you're after something just for you. Not all of them are explicit, but they all deal in topics and themes that are definitely not for children. After a day of cartoons, you might be interested in watching a film that's romantic, scandalous, or boundary-pushing. Some of the following films are all three.
Without further ado, here are 11 Netflix movies that are steamy enough to have you reaching for a cold drink.