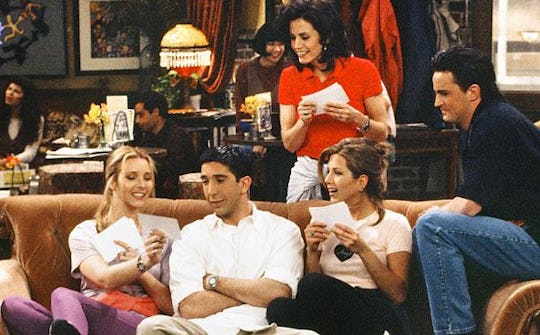 11 Netflix Shows To Help You Fall Asleep, Since You Already Know What's Going To Happen
If it's late at night and you're looking for shows to watch when you can't fall asleep, there are certain shows you should never put on. Breaking Bad. Game of Thrones. The Walking Dead. These shows are high-intensity, complex, and kind of scary. They won't calm your breath and lull you off into dreamland — they'll get your mind racing and your heart pumping, and have you staying up until sunrise to see what happens next.
If sleep is your main goal when you turn on the TV, you're better off watching an easy comedy. Even better if you pick one that you already know by heart, so you won't feel the need to stay awake for every punchline. This way, you can start to snooze to the sounds of your favorite characters and a laugh track.
Since Netflix streaming effortlessly takes you from episode to episode, it's the perfect choice for bedtime. You won't have to wake yourself from half-sleep to start the next installment. Plus, Netflix has a great selection of fun programming that can be totally mindless. These are the shows you don't have to fully engage in to enjoy, that don't require remembering ever piece of dialogue the main character utters. The ones you've watched a thousand times, and are totally happy to watch again. Here's a selection of 11 of the best shows to ease you off to sleep.