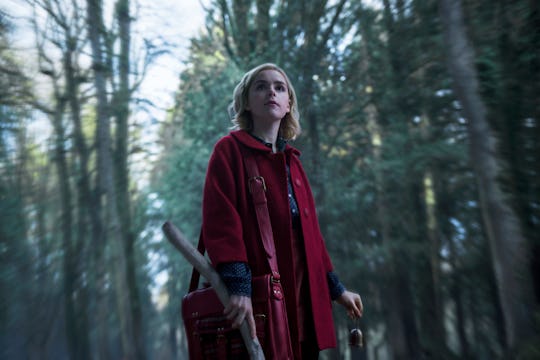 Diyah Pera/Netflix
Here Are Some Of The Most Anticipated New Shows Coming To TV This Fall
From psychological thrillers to updated classics, there is plenty to watch as you sip your pumpkin spice lattes this fall. With all the competition and growth among digital, network, and streaming media outlets, TV fans are getting a ton of new content to watch. Sure, you'll want to catch up with your old TV favorites, but just in case you're hunting for something fresh, here are 11 new shows to watch this fall.
Back in the day, when only network TV was king, there was limited content to consume. But with growing streaming platforms like Hulu and Netflix — and more content coming from Youtube, Facebook Watch, and Apple TV — the ball game has changed completely. More and more shows are being produced and distributed each year, and fans are getting to reap the benefits.
With all the countless new shows coming down the pipeline, it will be hard to figure out which ones to watch. So, if you need a little help deciding how to schedule your DVR, here are some of the most anticipated new series coming to your screens this fall. Personally, I think I'm most excited to see The Chilling Adventures of Sabrina, but that's just me.