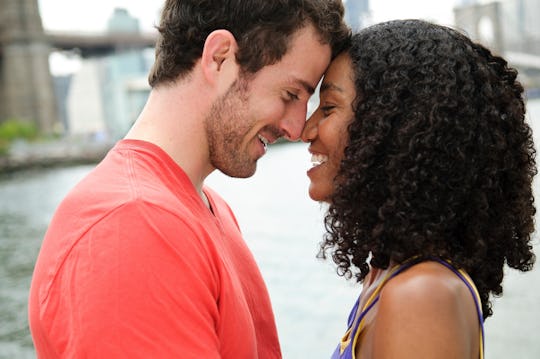 Shutterstock/ Image Source Trading Ltd
11 Effective, Old-School Ways To Meet Your Next SO
In times when dating apps are a dime a dozen, it's easy to get caught up in the habit of meeting a potential partner others virtually rather than in person. Although it's super convenient, it takes away from the "love at first sight" feeling that couple of yore have talked about. That's why those looking for love should consider some of the old-fashioned ways couple met that we should bring back.
Think of the ways that your parents or grandparents met. Now, how different is it when you compare their way to what sparked your last relationship? It's different, right? But when everyone is attached ot their phones, how do you meeting a possible SO off the screen?
In an interview with Match.com, best-selling author and dating coach Rachel Greenwald said, those looking to meet others can use several different strategies by asking friends and relatives to set you up, trying speed dating and matchmaking, and by joining new clubs and groups that interest you.
Or, just put the phone down. Talk to others rather than being glued to your cell phone as a safety clutch when it comes to finding a date, or when you're in a social setting where you don't know many people.
So, interested in finding love the old-fashioned way? Here are a few classic ways couples met that singletons should try to bring back.