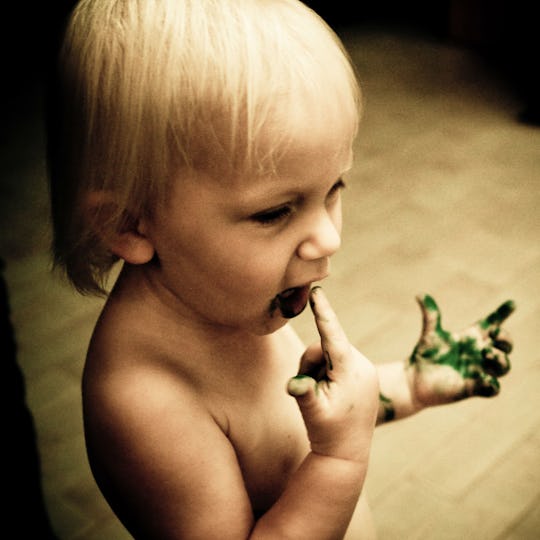 11 Perfectly Imperfect Instagram Moms Who Aren't Afraid To Flaunt Their #MomFails
There is a lot of pressure on us mothers to be perfect. With all the lifestyle bloggers out there showcasing the best parts of their life, it's easy to feel inadequate. But motherhood is messy — it's unpredictable and it's not always pretty. But when you're constantly holding yourself up to a standard that's impossible to reach, it's easy to feel like you're doing something wrong. But everyone has a #momfail once in a while (or several times a week, whatever. I'm not judging). And those moments are what make us perfectly imperfect moms — just like everyone else.
Parents are only human and little people are a lot of work. That's a recipe for hilarity. Our #momfails aren't actually failures at all. They're the little moments that make parenthood funny and special. They're the moments that become great dinner table stories, that your kids will tell their kids, and no one will ever let you live down.
Finding the humor in parenthood is necessary if you want to survive it. It's full of ups and downs, good days and bad. And sprinkle in between it all are the #momfails — the moments where you just have to laugh (because it's so much better than crying). Here are 11 moms who are doing parenthood imperfectly — and that's actually pretty perfect.