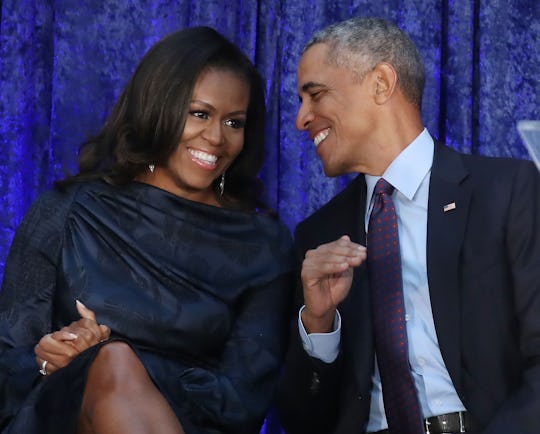 Mark Wilson/Getty Images News/Getty Images
11 Inspiring Quotes From Barack & Michelle Obama To Post On July 4th
As the United States approaches its Independence Day celebrations, plenty of Americans have mixed feelings about the current political climate, to put it mildly. Most everyone could use a little insight and inspiration. To that end, these quotes from the Obamas to post on July 4, 2018 will serve as a pleasant reminder of the positive values that built America. These quotes might even put you in the celebratory mood in time to enjoy some fireworks.
From his very first appearances on the campaign trail, Barack Obama impressed pretty much everyone with his skills as an orator. He can deliver a speech like no one else. (Just do a search for "give a speech like Barack Obama" to see his lasting impact. There are so many hits.) But even without the 44th president's excellent delivery, his words still ring true today. His musings on life in America are timeless.
And for her part, Michelle Obama is also a skilled orator who has shared some seriously wise words over the years. (To be honest, Michelle Obama's homage to Maya Angelou still gives me chills.) So to focus on what's still positive about America and Americans today, review these impactful quotes from the Obamas. You'll feel at least a little more patriotic for the read.