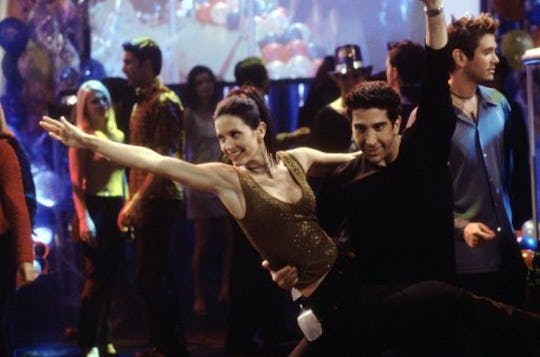 11 Reasons New Year's Eve Is A Huge Letdown, No Matter How Much Champagne You Sip
You've probably seen at least one glamorous New Year's Eve-themed episode on TV. And you may have gotten excited about the possibility of having your own dazzling party to attend on December 31 (complete with a midnight kiss.) But the truth of the matter is, New Year's Eve is usually a major letdown.
The problem with New Year's Eve can be summed up in one word: expectations. It's the one night of the year that you feel almost obligated to have an enviable evening full of fun and fantasy. Sure, it's never great to have nothing to do on July or Halloween, but playing it low-key on these holidays doesn't feel like the end of the world. Imagining yourself home alone with the cat on New Year's Eve? Tragic.
And on New Year's Eve, the pressure is on not only to have amazing plans, but to find a fun and fancy outfit (that you will probably never wear again), and to have a date. Somewhere along the line, New Year's Eve became the number one date holiday, and it feels like having someone to smooch at midnight has almost become a prerequisite to having a good night.
I'm going to save you a world of disappointment here: New Year's Eve is not going to live up to your expectations. Your fantasies of traipsing around the city in your stilettos and sparkles, footloose and fancy free are not going to come to volition in the way you imagined them. Instead, your evening will probably be peppered with some inebriated sobs, some serious wardrobe malfunctions, and a hefty credit card bill. New Year's Eve is, almost inevitably, a huge letdown, and here are some of the reasons why this glorified holiday is actually kind of a killjoy.