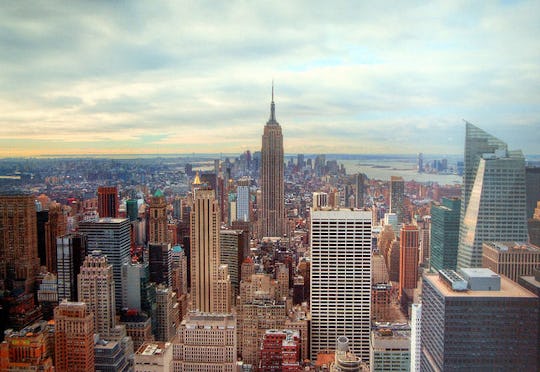 11 Reasons New York City Is The Best Place To Raise Kids, No Matter What Anyone Says
When people think about raising kids in New York City, they probably harp on small spaces, crowded streets, and noisy nights. But by focusing on these less attractive attributes, they're overlooking all of the reasons New York is the best place to raise kids. Sure, space is tight. Yeah, it's busy and, OK, sometimes it smells. (Many New Yorkers will argue that these are actually part of the city's charm.) But these things are a small price to pay for the privilege of living in the most wonderful cities there is.
Raising your children in New York puts the entire world on their street corner. At any given moment, they are just a blocks away from some of the most important landmarks in our country; they are interacting daily with people of different backgrounds; they are surrounded by some of the most creative, innovative and insightful people in the world. By living in NYC, they are a part of the most exciting experiences and invigorating happenings in the world.
Of course, there are many benefits to having a home and starting a family in the suburbs. But there are certain things you can only give your child if you're raising them in this major metropolis. New York is like no other place in the world, which makes it a pretty amazing place to call home.