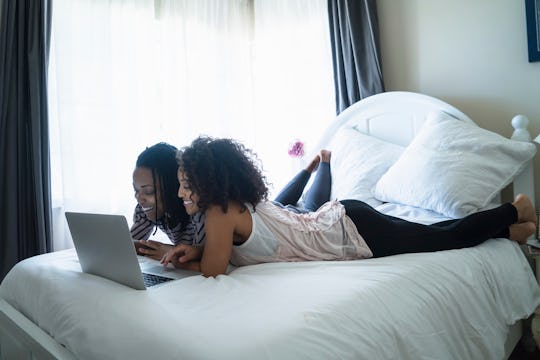 Image Source Trading Ltd/Shutterstock
11 Relationship Problems People Worry About That Are Common & Not Worth The Fear
It's been a little more than two years since I've been in a committed relationship. Looking back, I realize that my anxiety and list of worries are probably some of the reasons it fell to its demise. I didn't understand that, even though it's OK to be cautious about some problems, there are other relationship problems people worry about that are actually common. I think the biggest issue for me was just learning how to gain control over my thoughts and not let them become my reality.
When it comes to the problems I've had in my relationship, I may have made them out to be worse than what they were. When you've been in a string of not-so-good relationships in the past, your mentality about new or evolving situations could be negative. Now that I'm a little older and have worked though my self-esteem issues, I've learned that thinking that way doesn't mean it will be true. Though I think that guarding your heart is very important, taking a chance and letting things become beautiful are on the same level.
If you're not sure what problems you should or shouldn't be citing as normal, these 11 can help you figure it out.