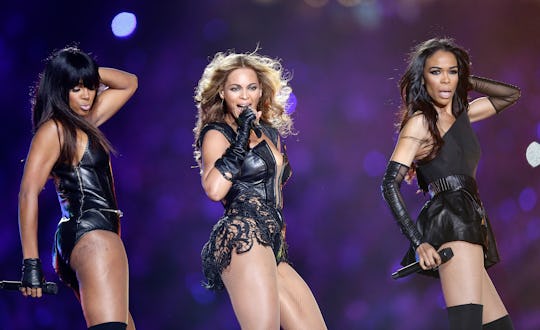 Ezra Shaw/Getty Images Sport/Getty Images
11 Rockin' Girl Names Inspired by '90s Girl Bands
If you were a kid in the '90s, you probably spent a lot of your time crushing on boy bands like N'SYNC and Backstreet Boys, with all of their sweet moves and their perfect hair. But it's hard to deny that this decade also saw the emergence of plenty of awesome girl groups that were just as talented and cool as their male counterparts. In addition to setting the stage for many modern female acts, these girl groups were made up of women with awesome names. And, if you're looking to raise an equally talented and empowering girl, then these baby names inspired by '90s girl bands are the perfect pick.
From pop to hip-hop to rock, girl groups dominated the charts during the decade. Some of them were one-hit wonders with short-lived careers, while others used their girl group status as means to propel themselves into some pretty major solo careers. But they all had great voices and great style to back it up.
So if you're looking for a name for your baby girl that rocks, take inspiration from some of the names on this. It won't guarantee that your daughter will ever have a hit on the Billboard charts, but it'll give her some serious cred with '90s babies.