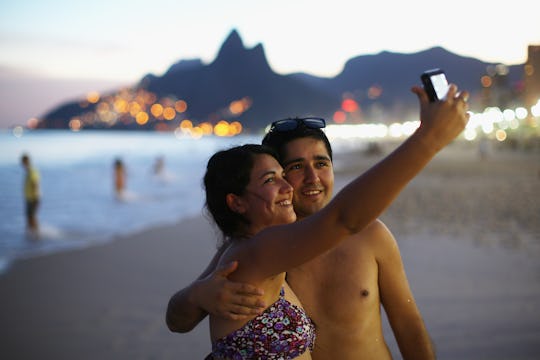 Julian Finney/Getty Images Sport/Getty Images
11 Signs You Have A Supportive Partner Who Will Always Be There For You
Now that we're officially in cuffing season, people are partnering up and finding someone to snuggle with on those chilly nights. But you don't just want a warm (or hot) body next to you; you want someone who can really be there for you. And to ensure that you're with that person, you should be on the lookout for signs you have a supportive partner and that your relationship will be built on a solid foundation.
When I was younger, I used to think that having the same tastes in everything translated into unconditional support. I assumed if my partner loved '90s hip-hop, liberal politics, and eating burritos in bed, then it meant they'd support me. Oh, how wrong I was. Support, it turns out is a lot more nuanced than similarities disguised as support. So what makes a partner supportive? Well, it's a mix of traits, and some are more obvious to spot than others.
No relationship is perfect, and there will always be snags along the journey that is being beholden to another. But one of the most important comforts a partner can offer is support. After all, everyone wants to feel seen, heard, and understood by their SO. So take a look at these signs and see if you've snagged yourself a supportive SO. And if not, remember that all relationships are a work-in-progress and the first step in getting the support you need is to ask for it.