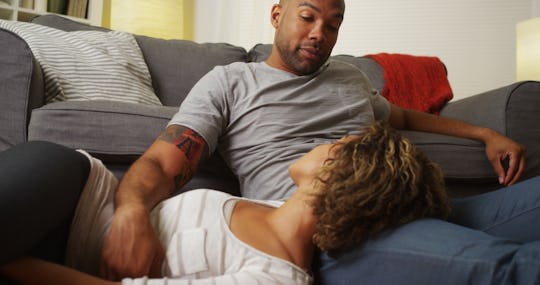 11 Signs Your Partner Is Actually Your Best Friend, Further Proving You're Meant To Be
We see it in movies and on TV all the time. After years of paling around and some awkward sexual tension, our favorite characters start dating their best friends. Harry and Sally, Monica and Chandler, Hermione and Ron. The best relationships, in pop culture at least, seem to come out of the strongest friendships. And if you're looking for a love like these fictitious characters, there are some surfire signs your partner is your best friend.
Whether you start out as friends first or fall into friendship after love, the best relationships are those in which the two parties are not just romantic partners, but also best friends. A strong relationship is more than just lust and love notes — it's being able to laugh, share, confide, and sometimes burp in front of them.
The transition from friend to lover is pretty drastic, but the evolution of having your partner become your best friend is slower, and sometimes you don't even realize it's happening. Here's how you know that your SO is also your BFF (i.e. that you're one of the lucky ones.)