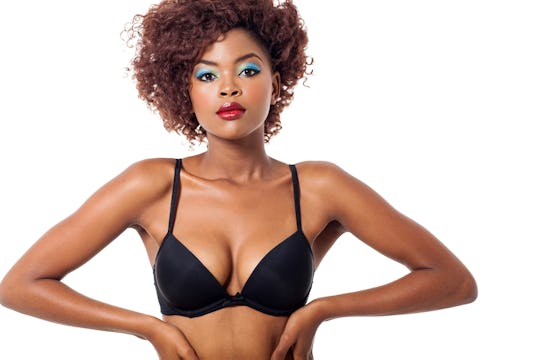 11 Signs You're Wearing the Wrong Bra & Need To Part Ways With Your Over The Shoulder Boulder Holder
My first bra was very easy to pick out, mainly because I didn't need it. I just wanted one because my friends at school were wearing them, and God forbid I not also give the gals a little unneeded support. It was lacey, white, and way too big for my barely-there breasts. But hey, at least I was just like my friends.
It was later that I learned about the discomfort of wearing the wrong bra. And as my breasts changed, it was a topic I had to constantly revisit. Finding the right bra isn't like picking out a shade of lipstick; you can't buy the same one over and over. Breasts change, and your bra has to change with them. Otherwise, you're forced to endure a series of annoyances that range from spilling out of a garment to experiencing surreal back pain because the support you thought you paid for is MIA.
Still, it's so easy to slip into the pattern of purchasing the same bra year after year, especially if you don't know whether the bra you're wearing is working for you and the girls. So look out for these signs that you're wearing the wrong bra and need to move on.