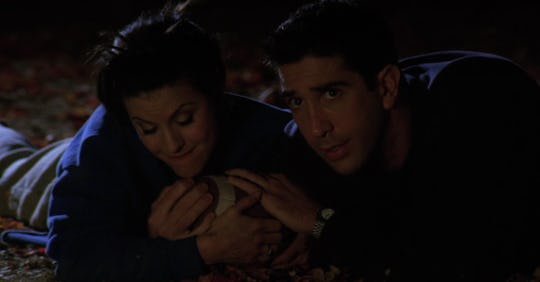 Warner Brothers
11 Sister Memes From A Brother, Because Your Relationship Is Literally Too Much
National Siblings Day gets a lot of attention these days, especially on social media. It's a super fun way to show your appreciation for your precious siblings in a public realm, and often, it leads to hilarious tweets and memes. The best part about these tweets and memes is that they're so relatable and will bring up all the memories and stories from your childhood. Growing up with a sibling is the ride of a lifetime, and everything is so much funnier after you've all grown up, so here are some sister memes from a brother for National Siblings Day to help you celebrate.
Brothers are truly one of a kind, and if you are one, or have one, I'm sure you can relate. Brothers are the ones who will spend all of their time trying to annoy you to no end while simultaneously telling you what to do all the time. But, they're also the ones who will protect you to no end. Brother and sister relationships are extremely complex and layered and unique — and they're also hilarious.
I'm sure you have your own brother/sister stories from your childhood, and National Siblings Day is an awesome day to celebrate these tales with your siblings. Start with a meme and go down that rabbit hole that is memory lane. After all, the best part of siblings is the fact that they have known you for basically your whole life and loved you for that same amount of time. That's something worth celebrating, for sure.