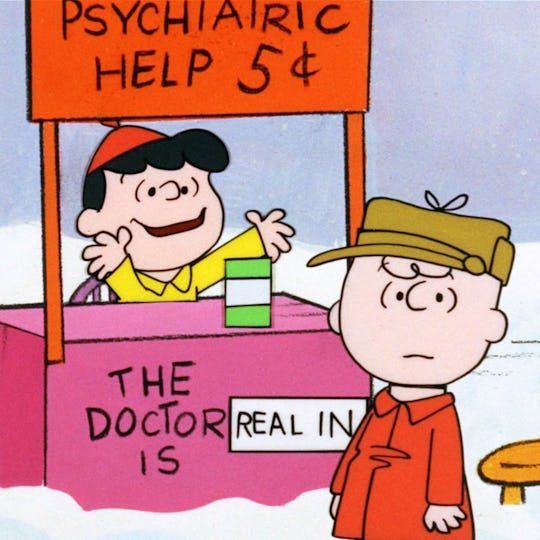 11 Strange Things About Charlie Brown That You Don't Notice Until You're An Adult
Growing up, I, like pretty much everyone else, always associated the world of Charlie Brown with comfort. It makes sense, as the universe of the Peanuts gang seems like a soothing place when you're a kid, where children get to roam free, celebrate holidays together, dance and sing, and generally have a good time. Rewatching the specials now, however, there's quite a few strange things about Charlie Brown I never noticed are actually pretty weird when viewed through the eyes of an adult. Trust me: from a mature perspective, there's a lot about this fictional universe that is actually frankly disconcerting, and isn't as kid-friendly as you remember.  
In rewatching the series, you see that Charlie and his friends have quite a few experiences that just don't sit as well as they did when you were a child. Maybe it's because you weren't fully aware of their implications, or that when you're young it's easier to brush off weird stuff in general. Regardless, having rewatched the specials with my fully-formed brain, I now see Charlie Brown and his friends in a completely different light. The strangest part, I think, is that unlike Disney movies and other animated series you grew up with, the Peanuts gang had some pretty surprisingly heavy stuff going on, serving up some emotions that are quite the opposite of what you feel when you listen to the familiar piano of that Christmas soundtrack or see Happiness Is a Warm Puppy on your shelf. There's a lot about Charlie Brown that shouldn't give you the warm fuzzies, and portions of their story that get clouded over by nostalgia once you pass into adulthood. Here are a 11 off-kilter things about the Peanuts world that you'll definitely start noticing now that you're no longer a kid; things that may just change your perspective on this beloved series as you know it.