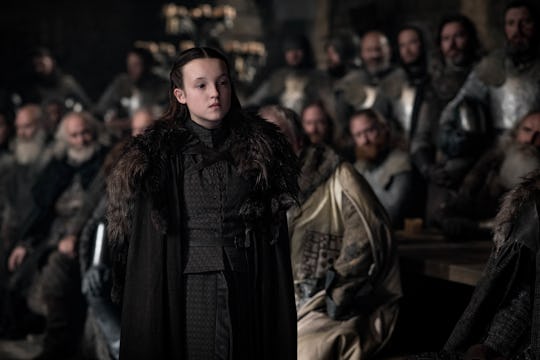 Helen Sloan/HBO
These Unexpected 'Game Of Thrones' Cameos Flew Under The Radar
You might not think of Game of Thrones as the kind of show that relies on celebrity cameos. It's not like the latter seasons of the original Will & Grace, where you could bet on a major celebrity passing through the apartment sometime during the episode. But just because Game of Thrones doesn't advertise its guest stars doesn't mean they're not there. Here is a list of 11 subtle Game of Thrones cameos you never noticed. Because really, who knows who's under all that fur half the time?
The appearance of Ed Sheeran in Season 7 was probably the most memorable cameo, and it stuck out like a sore thumb. Arya just happened to stumble upon a popular musician in the middle of the woods and was treated to a song. It felt so out of place that it received a lot of criticism from viewers, which Sheeran addressed during an interview with BuzzFeed. "It was fun being in Game of Thrones, but I definitely think they should've killed me off in the episode," he said. "I reckon that probably would've been the redemption for people that didn't like it."
These cameos aren't like Sheeran's. In fact, even if you were watching closely, you might not have ever realized that the following people have taken a brief journey to Westeros.