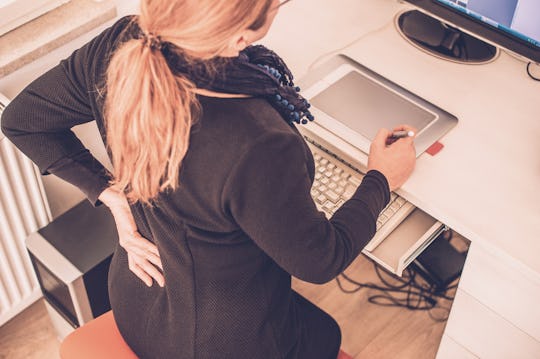 as3d/Fotolia
11 Subtle Indications From Your Body That You're Doing Major Damage To Your Back
Back pain is a pain in the, well, you know. After a day of sitting at my desk all day and slouching over my computer as I type from sun up to sun down, I often rise from my seat with some serious soreness in my back. I know that having bad posture all day is to blame, but what I didn't know is that this same bad posture can have a lasting negative effect on my back. The reality is that there are many subtle indications from your bad posture that you're likely to have serious back issues down the road.
According to Prevention, there are many weird ways that your posture messes with you. Having bad posture can deepen depression, cause career problems, cut off your circulation, and increase your stress levels, among other things. Of course, the most common thing that can result from your bad posture is back pain that only gets worse over time.
You might already know some of the culprits of bad posture (such as slouching and sitting all day) and how they affect your back pain long-term, but there's more. Here are 11 ways to know when your bad posture might be increasing or worsening your back pain.