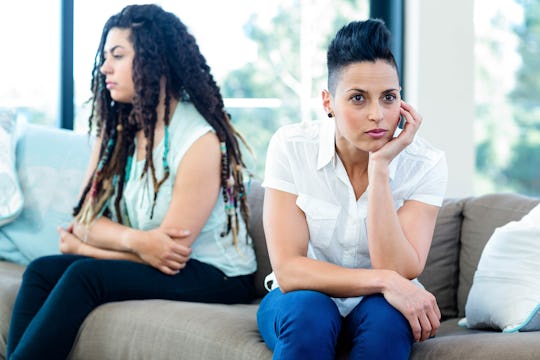 wavebreakmedia/Shutterstock
11 Surprising Habits That Cause Relationship Conflict
Chances are, most everyone enters a relationship with the best of intentions. You want to impress the other person and establish a trusting bond over time. But the surprising bad habits that make conflict in your relationships inevitable can undermine your goals along the way.
Sometimes your ideas of dedication can backfire. For instance, spending too much time with your partner and ignoring the other people in your life can harm the relationship. You put too much pressure on one person to meet all your needs. After all, you can't miss one another if you're never apart.
On the other hand, you and your partner may have unrealistic expectations of one another. If you're always finding fault with each other, and picking at weak spots, then the relationship will suffer. After all, who wants to spend time around a person who drags you down? No, thank you.
But if you are aware of these habits, then you're less inclined to fall back on them. By communicating well, and giving one another some breathing room, you can make your relationship more or less conflict-free. After all, your partner should be your shelter, not another source of strife. Read on to learn what not to do in your relationship.