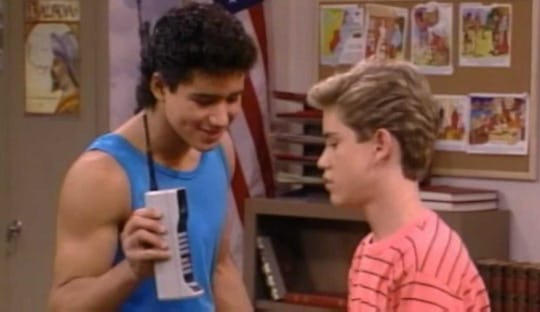 NBC Productions
11 Things '90s Parents Let Kids Do That No Parent Would Allow Today
There's a common saying that people tend to look back on the past through rose-colored glasses, meaning that people's memories can be much happier or more forgiving than the reality of the situation. For instance, think about kids who grew up in the 1990s. If you ask any of those now-adults about their childhood, they'll most likely fondly reminisce about how awesome things were back then. But have you ever thought about the things '90s parents let kids do that no parent would allow today?
It's not exactly like the '90s were the way Demolition Day or the Terminator displayed such a dystopian decade of chaos and kids running from villains and robots. But if you're being honest, your parents would definitely not pass a test given by current parents who seem ultra concerned with safety.
Though the helicopter parents of today could possibly learn a thing or two from the decidedly looser moms and dads of the '90s, you still have to wonder how their practices would be received nowadays.
So pop off those rose-tinted spectacles and check out some of the things that parents in the '90s let you do that would never happen with today's standards.