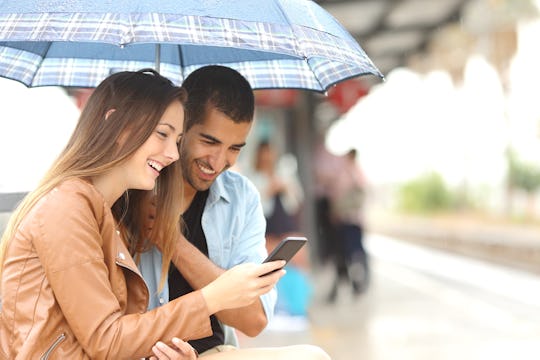 Antonioguillem/Fotolia
11 Things People Say About Your Partner That Are Actually Insults
It's a fact of life that people are going to comment on things they really have no right to. The well-meaning stranger in line at the store, the friend you've had for ages who knows you too well, the distant relative who tends to condemn every decision you make. All of these people have opinions and most of the time have no issue with voicing them. Here's the thing though, not all opinions need to be said out loud. I'm usually a pretty understanding person, but there are some things people can say about your partner that are actually insults, no matter how you spin it.
When it comes to my personal life, my appearance, my kids and my man, I'd like everyone to just calm down and keep their opinions to themselves. I don't think I'm alone here either. Even if you're non-confrontational, passive or just tend to let negativity fall off your back, sometimes enough is enough.
Although I'm not sure how exactly to respond to comments of this nature (I usually fall into the "let it slide" category), it doesn't mean that I'm not bothered by it. Here are some of the most common "insults in compliment's clothing" that people tend to throw around without a second thought.